A C T I V I T I E S
Woodworking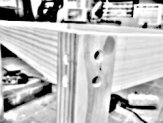 When I get tired of being in front of the computer screen, I go outside and do something that occupies the other portion of my brain and body. Then I go to my small workshop and everything is fine (almost). Fortunately, I have always the company of my dauther and my dog, who are always happy to go there and mess around...
Woodworking projects.
Knots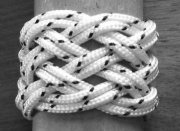 Many kinds of knots, practical, decorative or useless. Learned from the Ashley Book of Knots (a must-have).
See photos.
Pexi Cruce Table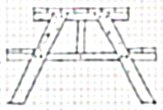 Pexi Cruce is a simple wood table for outside, with stools build-in. It was made with old used eucalyptus wood. We (Anelise and me) planned it in a restaurant in Colonia del Sacramento, Uruguay, in January 2005. When we came back to Brazil, I builded it.
pexi-cruce photos
Amateur Telescope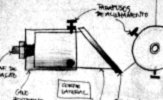 I worked 10 years as a professional astrophysicist, but I also needed an amateur telescope to play at home. This telescope is small and works well with magnifications up to 100 times. Among the pictures there are some plans and projects of the various parts. If you need more help, write me.
---
| | | |
| --- | --- | --- |
| Rio Grande, RS - Brasil | 27 Sep 2023, 14h50m | your IP: 35.175.191.46 |
---
updated Jun 2013, © Fabricio Ferrari
ferrari (at) ferrari pro br